The Harlem Chamber Players
present their
Annual Bach Concert
Friday, November 18, 2016 at 7 PM
Broadway Presbyterian Church
601 West 114th Street
New York, NY 10025
114th Street and Broadway
Click here for directions
Click here to view and print a flyer.
Click here to view and print the program.

Tickets
$20 General Admission and $15 Student/Senior Discount.
Save $5 off the ticket price when you buy online in advance.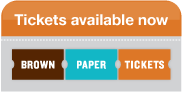 Program – All Music by J.S. Bach
Concerto in D Major, BWV 1053 for Oboe D'Amore
Air from Orchestral Suite No. 3, BWV 1068
Hochgelobter Gottessohn from BWV 6
Können Tränen meiner Wangen from St. Matthew Passion, BWV 244
Vergnügte Ruh, beliebte Seelenlust from BWV 170
Concerto in C Minor, BWV 1060 for Oboe and Violin
Keyboard Concerto in A Major, BWV 1055


Featuring
James Davis, Jr., Conductor
Belinda Whitney, Violin
Eric Malson, Piano
Lucia Bradford, Mezzo-Soprano
Gerard Reuter, Oboe
With Other Members of The Harlem Chamber Players

Hosted by


Eric K. Washington
Journalist, Historian and Author, Manhattanville: Old Heart of West Harlem
The Harlem Bach Project
The Harlem Bach Project brings Bach's most inspirational and soul-stirring works uptown to the Harlem community.


The Harlem Chamber Players 2016 – 2017 Season is supported, in part, by public funds from the New York City Department of Cultural Affairs, in partnership with the City Council; in part by former Council Member Inez E. Dickens, 9th Council District, Speaker Melissa Mark-Viverito and the New York City Council; in part by the Manhattan Community Award Program (MCAP) via the Office of the Manhattan Borough President Gale Brewer; in part by a grant from Columbia Community Service; a grant from the New York Community Trust/Charles E. Culpeper Fund; and through the generous donations of our individual supporters. This 2016 – 2017 Season is also made possible by the New York State Council on the Arts with the support of Governor Andrew Cuomo and the New York State Legislature, West Harlem Development Corporation, the Charles Stewart Mott Foundation, the Turrell Fund, and the Bagby Foundation.
"Harlem's Own Chamber Music Series"
The Harlem Chamber Players | 191 Claremont Avenue #25 | New York | NY | 10027 | 917 744 6948 | info@harlemchamberplayers.org
©2010 - 2017 The Harlem Chamber Players. All rights reserved.