The Harlem Chamber Players
present a
Harlem Songfest
Friday, June 1, 2018 at 7 PM
Miller Theatre at Columbia University
2960 Broadway (at 116th Street)
New York, NY 10027
Click here for directions.
Click here to view and print a flyer.

Visit our website soon for more info and to purchase tickets.

Tickets
$50 Patron - for reserved center orchestra seating plus your name printed as a supporter of this concert.
$25 General Admission (Discount available online)
$20 Student/Senior Discount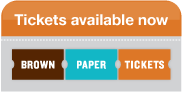 You may buy tickets online or at the door on the day of the concert.
We will close our 10th Anniversary Season with a gala concert, presenting some of the best voices in Harlem—Met Opera sopranos Janinah Burnett and Brandie Sutton, mezzo-soprano Lucia Bradford, tenor Phumzile Sojola, and baritone Kenneth Overton.

Program
Mozart Ouverture from Der Schauspieldirektor (The Impresario)
Mozart "Deh vieni, non tardar" from Le Nozze di Figaro
Mozart "Aprite Un Po'quegli Occhi" from Le Nozze di Figaro
Donizetti "Vieni o tu che ognor io chiamo" from Caterina Cornaro
Verdi "Re dell'abisso affrettati" from Un Ballo in Maschera
Mozart "Soave il vento" Trio from Così fan tutte
Puccini "Addio fiorito asil" from Madama Butterly
Offenbach "Barcarolle" Duet from Les contes d'Hoffmann
Gounod "Poison Aria" from Roméo et Juliette
INTERMISSION
Verdi "La donna è mobile" from Rigoletto
Delibes "Sous le dôme épais" (Flower Duet) from Lakmé
Verdi "Per me giunto" from Don Carlo
Mozart "Mi tradi quell'alma ingrata" from Don Giovanni
Bizet "Les tringles des sistres tintaient" from Carmen
Bizet "Au fond du temple saint" Duet from Les pêcheurs de perles (The Pearl Fishers)
Mozart "Ach, ich liebte" from Die Entführung aus dem Serail
Verdi "Bella figlia dell'amore" Quartet from Rigoletto
Featuring
David Gilbert, Conductor
Janinah Burnett, Soprano
Brandie Sutton, Soprano
Lucia Bradford, Mezzo-Soprano
Phumzile Sojola, Tenor
Kenneth Overton, Baritone
With chamber orchestra comprised of members of The Harlem Chamber Players




The Harlem Chamber Players 2017 - 2018 Season is supported, in part, by public funds from the New York City Department of Cultural Affairs, in partnership with the City Council; in part by a grant from Columbia Community Service; in part by the New York State Council on the Arts with the support of Governor Andrew Cuomo and the New York State Legislature; in part by the Manhattan Community Award via Manhattan Borough President Gale A. Brewer; in part by West Harlem Development Corporation via the Tides Foundation; a grant from the Lily Auchincloss Foundation; a grant from the Bagby Foundation; a grant from the Puffin Foundation Ltd.; and through the generous donations from our supporters and donors.
"Harlem's Own Chamber Music Series"
The Harlem Chamber Players | 191 Claremont Avenue #25 | New York | NY | 10027 | 917 744 6948 | info@harlemchamberplayers.org
©2010 - 2018 The Harlem Chamber Players. All rights reserved.