The Harlem Chamber Players
present their
Annual Bach Concert
Friday, November 17, 2017 at 7 PM
Broadway Presbyterian Church
601 West 114th Street
New York, NY 10025
114th Street and Broadway
Click here for directions
Click here to view and print a flyer.
Click here to view and print the concert program.

Tickets
Tickets are $20 for general admission and $15 for students and seniors.
$5 dollar discount when you purchase online in advance.
(Discount does not include credit card processing fees.)
Children 12 and under admitted for free!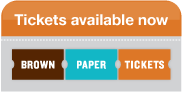 Program – All Music by J.S. Bach
Harpsichord Concerto No. 4 in A Major, BWV 1055
Harpsichord Concerto No.7 in G Minor, BWV 1058
"Komm, Jesu, komm zu deiner Kirche" from Cantata BWV 61
"Erwäge wie sein blutgefärbter Rücken" from St. John Passion, BWV 245
"Ihr, die ihr euch von Christo nennet" from Cantata BWV 164
INTERMISSION
Violin Concerto in G Minor, BWV 1056R
Brandenburg Concerto No. 3 in G Major, BWV 1048

Featuring
James Davis, Jr., Conductor
Belinda Whitney, Solo Violin & Concert Master
Paolo Bordignon, Harpsichord
Christopher Sierra, Tenor
With Members of The Harlem Chamber Players

Hosted by


Eric K. Washington
Journalist, Historian and Author, Manhattanville: Old Heart of West Harlem
The Harlem Chamber Players 2017 - 2018 Season is supported, in part, by public funds from the New York City Department of Cultural Affairs, in partnership with the City Council; in part by a grant from Columbia Community Service; in part by the New York State Council on the Arts with the support of Governor Andrew Cuomo and the New York State Legislature; in part by the Manhattan Community Award via Manhattan Borough President Gale A. Brewer; in part by West Harlem Development Corporation via the Tides Foundation; a grant from the Lily Auchincloss Foundation; a grant from the Bagby Foundation; and through the generous donations from our supporters and donors.
"Harlem's Own Chamber Music Series"
The Harlem Chamber Players | 191 Claremont Avenue #25 | New York | NY | 10027 | 917 744 6948 | info@harlemchamberplayers.org
©2010 - 2018 The Harlem Chamber Players. All rights reserved.