The Harlem Chamber Players and
Opus 118 Harlem School of Music present
7th Annual Spring Concert
Saturday, March 24, 2018 at 4 PM
St. Mary's Episcopal Church
521 West 126th Street
New York, NY 10027
Between Broadway and Amsterdam.
Click here for directions.

Hear the highly acclaimed students from Opus 118 and meet the founder and master teacher Roberta Guaspari, the inspiration behind the award-winning documentary "Small Wonders" and Miramax's film, "Music of the Heart," starring Meryl Streep.
Tickets
Tickets are $20 for general admission and $15 for students and seniors.
Purchase online now to save $5!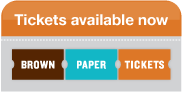 Program
Music by Mozart, Bach, Chevalier de Saint-George, Shostakovich, Pachelbel, and Bartók!

Featuring
Tia Roper, Flute
Amadi Azikiwe, Violin
Charlene Bishop, Violin
Tia Allen, Viola
Clay Ruede, Cello


The sensational violin students of Opus 118 Harlem School of Music
The Harlem Chamber Players 2017 - 2018 Season is supported, in part, by public funds from the New York City Department of Cultural Affairs, in partnership with the City Council; in part by a grant from Columbia Community Service; in part by the New York State Council on the Arts with the support of Governor Andrew Cuomo and the New York State Legislature; in part by the Manhattan Community Award via Manhattan Borough President Gale A. Brewer; in part by West Harlem Development Corporation via the Tides Foundation; a grant from the Lily Auchincloss Foundation; a grant from the Bagby Foundation; a grant from the Puffin Foundation Ltd.; and through the generous donations from our supporters and donors.
"Harlem's Own Chamber Music Series"
The Harlem Chamber Players | 191 Claremont Avenue #25 | New York | NY | 10027 | 917 744 6948 | info@harlemchamberplayers.org
©2010 - 2018 The Harlem Chamber Players. All rights reserved.